Order your FREE 20-Page Great Internet Marketing
Retreat Center brochure.
We can mail you a copy when you fill out the form below,
or you can download the PDF file
by right clicking here and "save target as"
It's full of feature articles and tips plus you'll see all kinds of samples of cash flow websites. Fill out the form below and we'll mail it right out.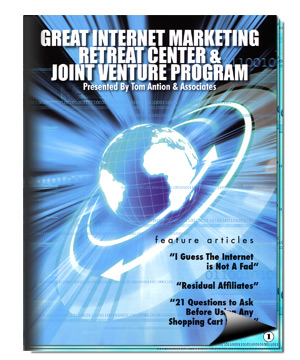 Fill in the form below and we'll get your brochure right to you.
* indicates "required field"