Hear What Other Past Attendees Have to Say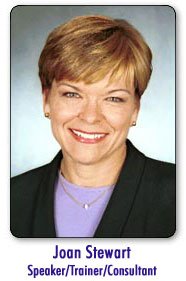 "This is Reality Internet marketing on Steroids!"
"I didn't really want to do the brainstorming sessions at dinner, but that's where I got the idea for my latest new product."
"I was expecting Tom's professional speaking and Internet Marketing library to be a few small bookcases . . . Boy was I wrong! He had two full rooms -- 20 bookcases from floor to ceiling totally at my access."
"I loved the small group atmosphere. We all helped each other and a really hot deal came out between me and another attendee."
"I couldn't believe how gorgeous and big his home is. The room I stayed in was the most luxurious I've ever been in."
"The bath towels were thicker than my winter coat . . . and I'm from Wisconsin"
Listen to what Joan had to say:

---
---

Dr. Jeff Hockings
"I got my million dollar idea from Tom at the opening reception the night before we actually started training."
"I attended another big name guru's retreat for $5,000.00. Plus I paid for my own hotel and local transportation and I hardly even saw the 'guru.' Tom was there the entire time and I got every single question I had answered over the 4 day period. This training retreat was worth many multiples of what I paid."
"Tom's massage chair is the best I've ever seen. . . even better than the professional ones I had in my chiropractic office."
Listen to what Jeff had to say:

---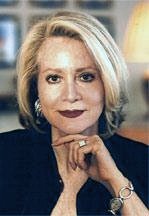 Sandy Dumont
The Image Architect
"It was like a big brother experience where we were led in the right direction by someone who cared about us."
"My head is still spinning with all the ideas for making money that I came away with. And they were all personalized just for me. You can't imagine how valuable it is to have Tom at your disposal to look at your website and all your marketing tools - and to help you in ways that you wouldn't even have thought of on your own. And the small group I was with was also there to give me there feedback. I learned from their experiences too. This is the most valuable program I have ever attended, and I cannot recommend it highly enough. And the icing on the cake is that you stay in Tom's new digs in Virginia Beach that is fit for a king."
Hear what Sandy had to say:

---
Heather Leah Smith
"Every part of this unique experience was first class, from the limo transfers to and from the airport to the personalized instruction and web critique."
"I'm a corporate executive who came to your Retreat Center to learn how to market successfully on the Internet. Not only did you show me how to market successfully using the Internet, but you also showed me how to be more efficient using my computer and how to be more effective at writing something that will SELL!! The group brainstorming each night was priceless and I left with an entire 8 x 11 tablet of paper filled with specific steps and ideas including an action plan that I have already started working on."
Hear what Heather had to say:

---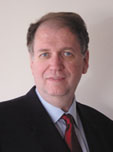 Van Tharp
"I put into play one of the ideas I got at your Retreat Center and it brought in $8100.00 for just one evening's work."
---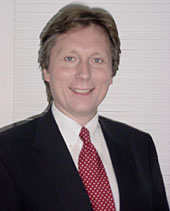 Stefaan Braem
"Participating in your Retreat Center workshop showed me a 'never seen before' panoramic overview of the electronic marketing landscape. Hands-on training with the DO's and the DO NOT's, tricks of the trade and the e-lingo made easy is now saving me a lot of time. We all know that time is money, so...A wise investment in my future as web master."
Hear what Stefaan had to say:

---

Lois Carter Fay
"We're not even finished yet and I can tell you I've learned so much from Tom already."
Thanks for the terrific weekend. The training was fabulous, food was terrific and you were both so welcoming. I really enjoyed meeting everyone and listening to their ideas and challenges.
Hear what Lois had to say:

---

Janet Hall
"WOW! I can't sleep, my hands are cramped from writing for four days and the ideas just keep pouring in!"
"I can guarantee that if you attend Tom's Great Internet Marketing Retreat Center in beautiful Va. Beach, VA in the US you'll acquire a vast amount of Internet Marketing knowledge that can lead to having a prosperous Business."
"The camaraderie that forms among the other attendees, with shared ideas, joint ventures, and business deals between all is priceless."
Hear what Janet had to say:


---

John Hartigan
"This is the best seminar I've ever attended on this topic."

Hear what John had to say:

---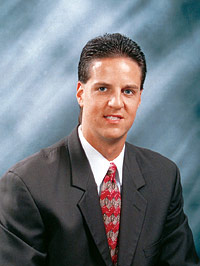 James Malinchak
"Within the first hour I got several tips that will save me $8,000.00 to $10,000.00."
"If you're serious about making more money and working less, you'd be crazy for not attending this retreat."
WE NO LONGER ENDORSE OR WANT ANYTHING TO DO WITH THIS PIECE OF SHIT.
Hear what James had to say

---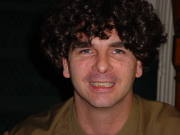 Tim Romero
"Attending Tom Antion's Internet Marketing Retreat Center was the best thing I ever did for my business."
"Tom practices what he preaches right in front of your very eyes. . . . I wish someone would have done something like this for me years ago."

Hear what Tim had to say:

---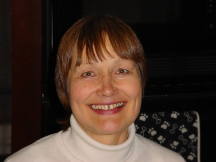 Barbara Bicking
"Two weeks ago I never heard of Tom Antion. Today I'm sitting in his private mansion . . . Imagine that. . . . What an incredibly awesome experience it is. . ."
"I'm leaving with a truckload of practical, ready to use, information and and marching orders and an attack plan for the next six months."
Hear what Barbara had to say:


Click here to hear what others visitors have to say
Click here to see our class pictures: